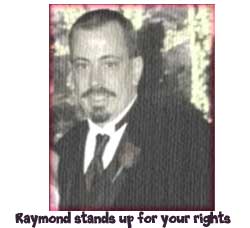 Essential Data
Who
Me
What
America
When
2003
Where
Times Square
Why
Needs to be said
How
Stylus and Clié
Words © Raymond Arendt. Layout ©2003 J Russell.
Stuff by Raymond
Poems
[an error occurred while processing this directive]
Now Appearing
Many Thursdays
Münchaba Lounge, 58 Gardiners Ave, Levittown, NY. Carnival of Arts night with open mic that features Raymond, as well as many other poets featured here at MP:C. Check out the Münchaba Lounge website.